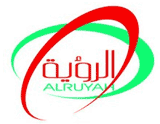 Al Ruyah International Engineering Consultancy LLC is a UAE based consultancy company specialised in sustainability project management & implementation. Through its wealth of experiences within the Gulf region (GCC) and knowledge of its challenges, Al Ruyah was the perfect match to MPEL service offering in order to propose teams mixed between locals and MPEL staff.

Through this partnership, MPEL & Al Ruyah intends to proposed the following services to our customers:
Consultation Services
Review and evaluate Customer's organization current maturity level of assets management systems and procedures, available awareness, competence & capabilities.
Build a Gap analysis & Develop a detailed approach in a project plan including training and communication modules leading to full implementation of in house "Centre of Excellence"


Creation of Centre of Excellence within potential Customers Organization.
Assist the creation of the in-house Centre of Excellence
Assist in setting up organization teams & coaching of those teams
Knowledge Transfer through customize in house training portfolio & Modules
Selection and implementation of Software Solution when & if required
Periodical follow up and assessment


In-house & Open Training Programs
Conducting stand-alone training programs on the topics of LCC, ERM and Decision Analysis.
If you are interested to know more about our combined offering within the region, don't hesitate to contact either: